Is buriti oil suitable for hair care?
Hair oil treatment is a well known and liked method. Not everyone uses it, but surely everyone heard about it. However, it is usually described by enumerating quite popular cosmetic and sometimes even food oils. Let us introduce exotic oil, which is rarely mentioned in the subject of hair oil treatment, but is perfect for it – buriti oil from the moriche palm.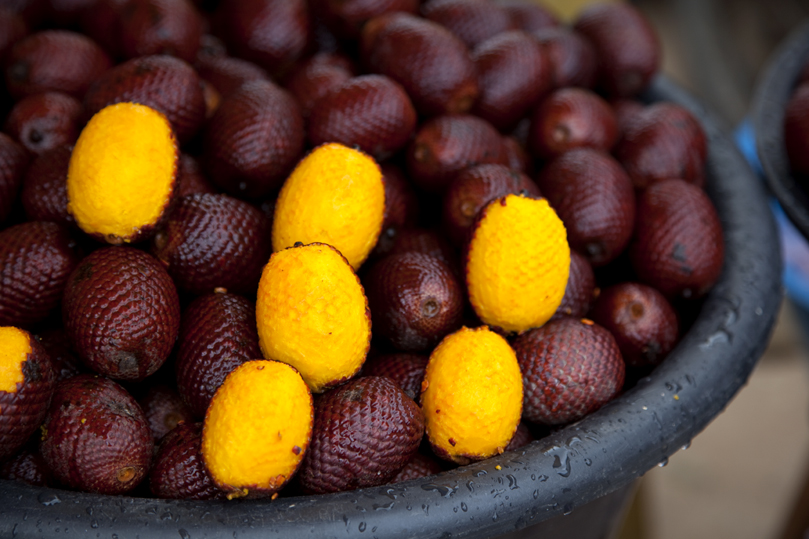 What are the beneficial properties of buriti oil on hair?
Regulates sebum secretion, so it prevents greasy hair.
It has rejuvenating properties – supports collagen production and makes hair more elastic.
Protects against harmful external factors: UV radiation, wind and pollution.
Deeply nourishes hair and provides them with health, vitality and gloss.
Soothes scalp irritations and has anti-inflammatory properties.
Strengthens hair bulbs, provides gloss and visibly smooths hair.
Preserves colourisation effect by strengthening and nourishment of hair.
Why does buriti oil has positive influence on hair?
Hair like unsaturated omega fatty acids, which are plenty in buriti oil: 75% of oleic acid, 16% of palmitic acid and small percentage of linoleic acid. However, rejuvenating properties of buriti oil are a merit of high concentration of beta-carotene, which is five times higher than in a carrot. Beside beta-carotene, buriti oil is rich also in carotenoids. In the composition of this vegetable product is plenty of provitamins (e.g., A, C, E) and antioxidants for healthier and glossier appearance of hair.
Is hair oil treatment with buriti oil a good idea?
Buriti oil is a crystal clear ruby red oil with liquid consistency. It is rare for vegetable oil to have this type of colour, so you have to be careful with its application on hair, because it can be more visible than other oils with neutral yellowish colours. Particularly blondes should preserve caution, because red oil can cause discolourations on light hair and leave red streaks. It is best to try buriti oil on the ends alone first, before application on the entire hair length. In case, if you are afraid that oil may cause discolourations, use buriti oil as an addition to ready cosmetic, like hair conditioner.
Buriti oil can be easily used for hair oil treatment on wet and dry hair. This cosmetic can be also used heat up, i.e. after previous heating it up. It does not weight hair down and it does not cause irritations or dryness.